A Requiem For A Friend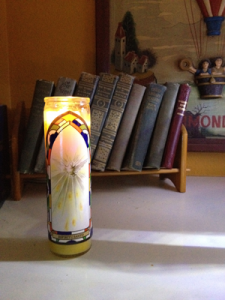 A long time ago, in a place far away, we met some very special people. We shared a love for computers, and all things geek, we never feared being different. We embraced it, and it made us all stronger. It was in that period of our lives that we met Tami, she was dating a co-worker at the time and she quickly became our friend. I can remember sitting over at their house late a night talking about AOL, and the online world and where it was headed. Tami, Michelle, and our good friend Debbie became a trio. To this day I cannot think of anyone who had more fun, got into more trouble, or caused as much angst as those three. What I remember the most is the laughter, over just about everything.
During a time of crisis at my employer, our friendship was directly challenged by management. Michelle in her gentle and kind way, basically stated that they were not just out of line, but had made a grave mistake if they thought they had ANY say in who chose as friends. I'll never forget the stunned faces, or the sudden shock at being so strongly challenged. Job or not, Tami was our friend, and being falsely accused of things she had no part in. We defended her honor, and they never again challenged us.
On that day our friendship was cemented, she became part of our lives. There are so many moments I remember from those times.
The day Tami showed up in full motorcycle drag, all wrapped in black leather with a black helmet and shaded face shield. She knocked on the door, I opened it and closed it back in her face, being not sure who the hell was at my door!. She knocked again and I opened, by then I had figured it out, and greeted her with a line from star wars. She was thereafter always known as 'Darth'…
I remember her little postage stamp apartment in Oildale, and the day we spent helping her clean it up, it was disgusting. But we loved her so much we wanted to make sure that she got a chance to live the life she wanted. We felt honored to be able to help someone we cared about so much, we even got her to go to church (though she was sure the place would burn down once she got inside!).
She was there to hold Karan as a small child while Michelle was sick, she ate dinner with us, played with the kids, and ingrained herself into our lives.
Michelle hired her as an assistant in her Dad's office, I'll never forget Michelle's Dad finding her sleeping at her desk!! She was a mess for sure, but to know her was to love her.
When life moved her to Texas and us to Idaho, I was still able to make her laugh from a distance. And I loved nothing more than poking fun at her, every chance I got.
On April 29th of 2012, she was traveling with her boyfriend from Austin, Texas heading to Pennsylvania to see her parents, she had not been feeling well for a few days. She made it home, but not alive. She passed away while riding in the truck.
Michelle and I have an empty place in our hearts now, we never expected someone so full of life and trouble to go at such a young age. During mass this morning Michelle wept, and neither of us could talk to the Father without tearing up. At 10:30 mass today, they said a prayer for her. We lit a candle in her honor and prayed that God would show his overwhelming mercy and grace on someone who struggled to find her place in this world, something that the ancient generations of Christians did as well. If our Father in heaven is anything like what I read scripture, then he will show mercy for her soul, and Michelle and I will meet her again.
We miss her so much, we loved her dearly, and we pray that her family has the strength to get through this.
Tami, Darth, The Dark One, who graced our lives, made us laugh, made us cry, drove us crazy, and became part of our family.
We love you, me miss you, we will see you again.
-Paul-
Share your thoughts, post a comment.