When the first iPhone came out I was working on a new corporate website, I tried scheming my way into getting the company to buy one so we could test the site with a mobile device. No deal on that little idea, but hey I tried

We did buy a Mac so we could test all the permutations of browsers that are available, and finally did get to do some iPhone and mobile device testing. But I didn't buy an iPhone, mostly because I had a company phone at the time and didn't want two of them. Later when they finally (and gladly from my point of view) took back my company phone, I purchased a Droid Incredible for a number of reasons. It's been a good phone, but Google dropped the ball. I find Android to be highly fragmented, and it seems like they have been asleep in regards to tablets.
Earlier this year I bought an iPad 2, which I use every single day and is almost always with me. I also keep my Incredible on my hip, but I only use it for texting and phone calls, and checking the weather. But let me be brutally honest here, the Android is a geeks phone, the programs are just not as good as they are on iOS. There are some that shine, but most are too technical in nature and many require a good understanding of how the phone works. It's far from a seamless experience.
Contrast that with the iPad, Michelle's office got her one, and once I showed her the basics she does everything on it, except text and phone calls…
Tomorrow my Droid contract is up and I'm eligible for an upgrade, I've been watching the iPhone 4s with great interest. Especially Siri, about 5 years ago I spent more money than I should say, to update my bimmer to have voice control. I use it almost everyday for hands free dialing, but if I want to play music from my iPad or Incredible, that requires some pretty scary gymnastics…
So you guess where I will be tomorrow morning!!!
I've got everything picked out..
iPhone 4s, 64Gb, White…
InCase clear case..
A car mount is on the way so I access the phone with fiddling with it in the car…
And I can't wait, I want to say "Play the Beatles Sgt Pepper", and have it actually start…
So tomorrow I'll be in complete geek heaven!!!
I've been saving up for a long time for this…. WOOT!!!
Oh and my daughter gets the Droid, I hope Verizon has more Texting servers they can bring online. Boy are they going to need it once she gets going…
-Paul-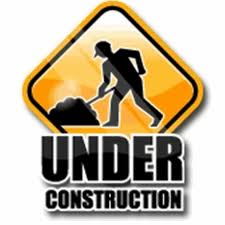 Still doing some work around here, the site has been moved to a new host. I've updated the software along with adding some new plugins, debating if I want a tag cloud and other pieces on the site.
Comments should be working now, and everything is much faster on my end. I didn't realize how slow the old site was until I got this one in place, and started actually updating things. I'm hoping to have all the changes wrapped up this week and to start actively posting again next week. I'm even going to hook twitter up with an account built just for the site.
I'm also going to spend a little time on the theme today, it has a ton of options that I have yet to play with…
Blessings…
-Paul-
So this year I'm back in school after 20 years (nothing like being a 47 year old in a classroom full of students just starting out in college), I have a huge project going on at work, I'm starting a class on Bibliology and Hermeneutics with Michael Spencer later this month, and I'm converting (albeit slowly) or checking out the Roman Church.
So the site has been neglected a bit, I'm going to start spending a couple hours a week updating the site, getting more content online and keeping up to date with my Roman Journey. I'll do a bio shortly and some pics,
now that I have a reliable laptop and a 3G wireless on my Droid I can update from anywhere… WOOT!!!
I love technology

-Paul-